We carry out fire alarm testing and maintenance throughout Oxfordshire. We service most types of fire alarm and have been trained by the majority of the major manufacturers.
We can even maintain closed protocol fire alarms although it is limited as to what repairs we can conduct.
Fire alarm maintenance requires site visits either quarterly or every six months depending on the system and your property. In addition weekly tests must also be conducted by you and we will show you how. All fire alarm testing including the weekly tests must be recorded in the fire log book.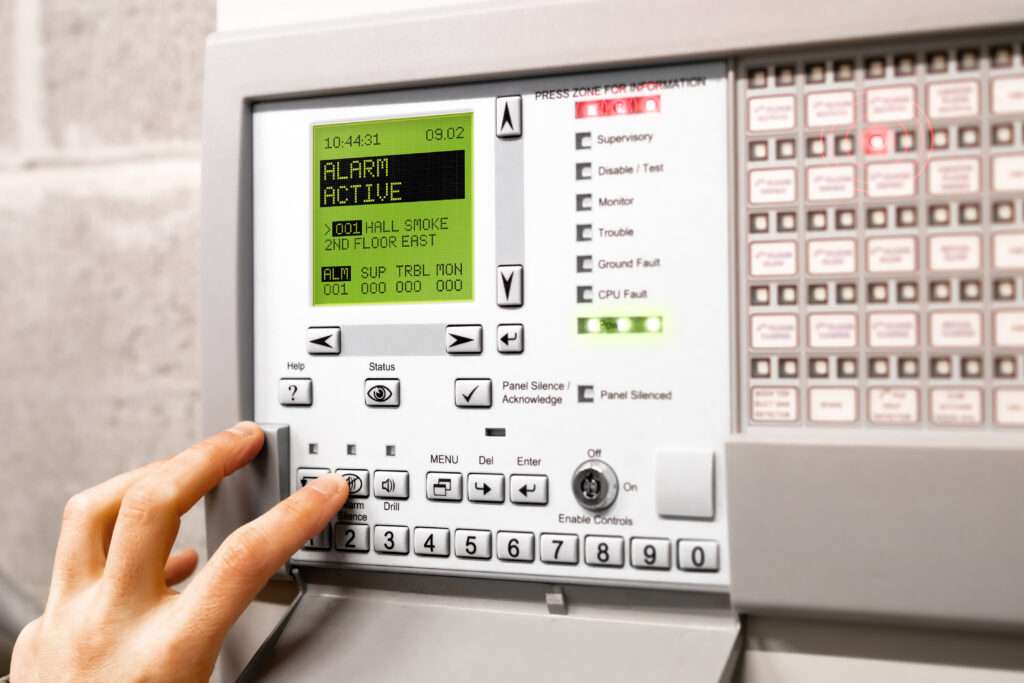 Monarch Fire (UK) Ltd offer a no obligation quotation service involving a site survey of your fire extinguishers and a quotation service. We endeavour to be on site within 24-48 hours after the initial request or at a convenient time for you. Written quotations are then normally submitted within 3-5 days from the site survey.
Once our quote is accepted we also supply an equipment type and location list to be held in the fire log book so you know what you have and where it is as well as when the next discharge test is due.
All businesses with 5 or more employees require a written fire risk assessment. Monarch Fire (UK) Ltd has partner companies that offer these services. We do not receive commission for these referrals but simply believe in recommending the best companies for the job.
We are firm believers that risk assessments must be carried out by independent, reliable and qualified assessors. The companies we recommend meet this criteria.
Once we have agreed on the correct plan for you we will install the fire alarm and/or the fire extinguishers you require and remove any old ones, leaving you with the service certificate.
All fire extinguishers and fire alarm equipment supplied by Monarch Fire (UK) Ltd carry manufacturers' warranties. These range from one year to five years depending on equipment and manufacturer. Monarch Fire (UK) Ltd is fully insured as per the legal requirements for our industry.
Our service plans meet the requirements of the relevant British Standards. Our database will flag up when your fire extinguisher or fire alarm service is due and with your agreement we will automatically complete a site service visit or if requested we will phone and book an appointment with you to carry out the work.
To keep up to date with the changing fire regulations please subscribe to our blog, or follow us on Twitter as we will share industry and legal news that may impact you as it happens.